Naxi minority writings on the wall.
While touring through old town of Lijiang, we came upon a wall with various Naxi hieroglyphics. Not so odd since the Naxi minority is the majority in Lijiang. Our guide "Woo", part Naxi himself, explains some of its meanings. Before idea of written words and letters, all cultures communicated with these hieroglyphs. Now only a few Naxi Shamans can read old scriptures but these common ones on the street walls are familiar to most Naxis. He explains a little about their matriarchal society. He told us that a man married in a matriarchal society, he need not do any work and pursue the arts and leisure. Woo is married to a Han working for the government, thus he has to work.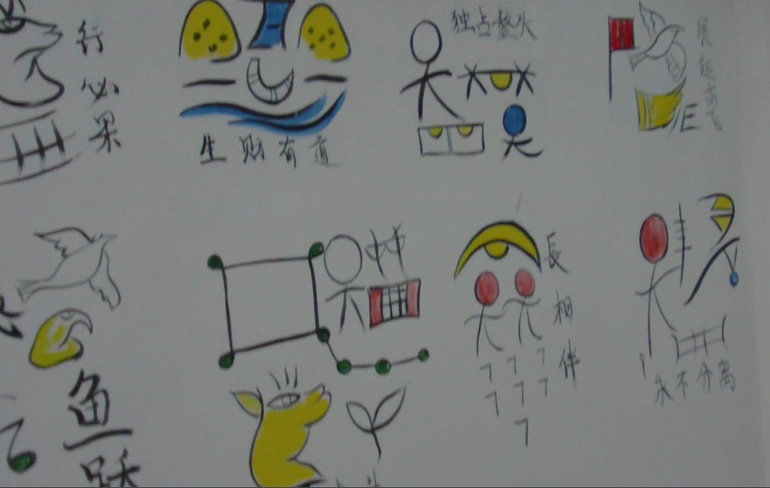 Learn more about the Naxi minority click here.