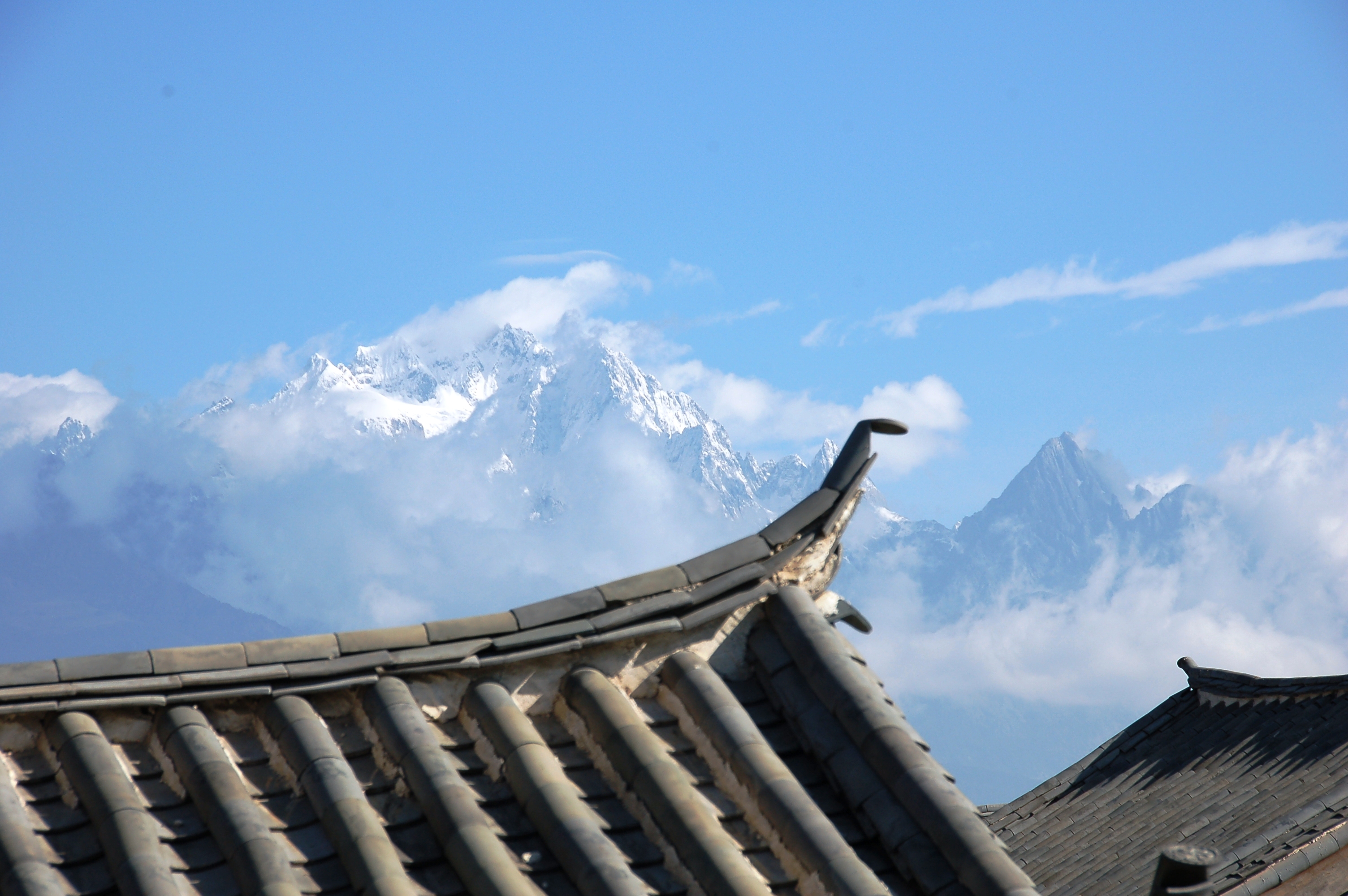 Here you can see some of the actual hotel roof tops with the amazing Snow Mountain in the background. The other side of this mountain is where the dramatic Tiger Leaping Gorge and Yangzi rapids cut through the Hengduan Mountains.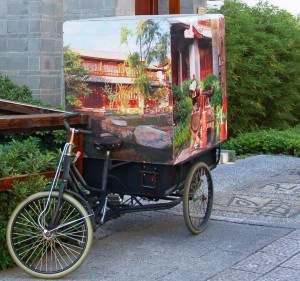 The images painted on this bicycle cart are just what the historic Crowne Plaza looks like in Lijiang. The hotel property actually connects to the UNESCO world heritage site and the exterior remains to look as it might have long long ago. This is a "service cart" ready to bring you a Tea stuffed Pillow, a extra towel or more tea for your in room tea service. Of course it is driven by a lovely, helpful and happy person dressed in traditional costume.
As beautiful as this small town is one doesn't need to travel far to see and be reminded of the struggles that once were part of daily life along Tea Horse Caravan Trail.
To to understand just how difficult life was during that time of extreme trade travel.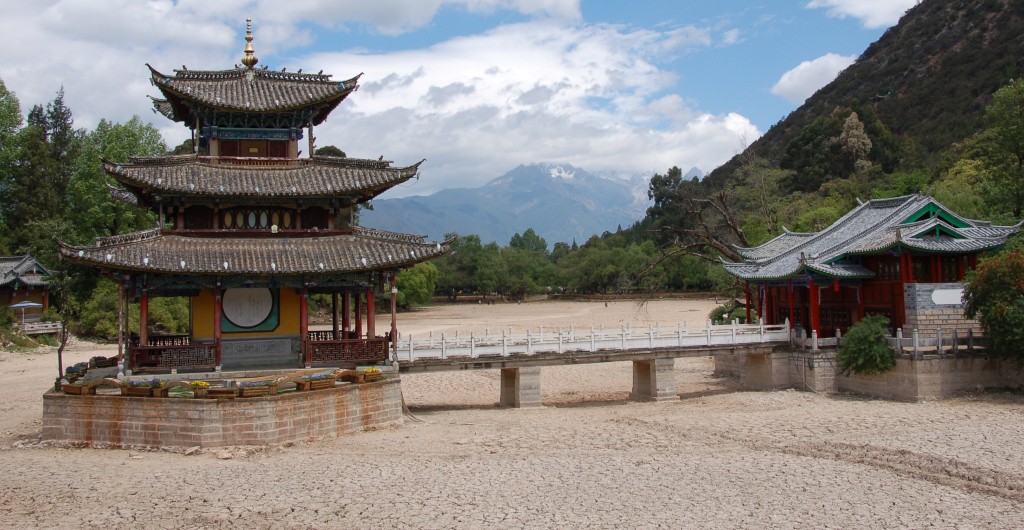 However this is a land where people know how to exist. Lijiang is home to many ethnic groups but it is the center of the Naxi or Mosuo people. This is a matriarchal society where marriage doesn't occur, babies are raised by the mother's brother and men come to "visit" women in the night and be back in the home of their mother before sunrise. An isolated society for the most part living in harmony with each other. One elder described this unique family concept as:
Love is without fault
love is nectar in the blossom, salt in the soup
and love brings joy to the world
Today despite some adverse conditions elder Naxi women happily sing together a song that translates to say
"come dance with me, come sing with me, come be happy with me"
Tourist are introduced to the concepts and shown the costume for the younger matriarchal lady – Men are happy the women have it all under control. . .
and. . . Together they drink Tea!
Some in the simplest of environments, others in 5 star tea lounges like this one, either way LOTS of Tea!