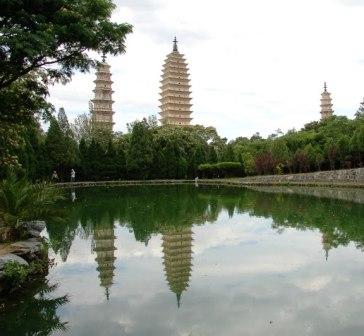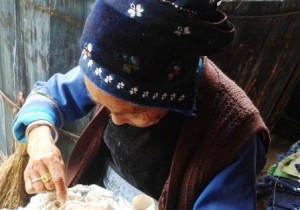 The Ancient Villages of Dali are home to many distinctive ethic groups. In this autonomous region Bai People have lived and created traditional folk crafts since the 3rd Century in China. These skills are as basic to daily life a tea is, 3 course tea in particular, with it's symbolic messages yet another Bai traditional which continues today!
Tie-dyed batik is created today primarily in the hands of older, more patient ladies. The level of detail is truly amazing! I will never look a batik in the same way again.
Schools created within simple courtyards teach younger girls the skill of creating first thread then art with embroidery techniques only the sharpest eyes can complete. This craft is done by girls "when they can" between working on the family farms and caring for children. Each women sees this as a powerful way to gain some level of independence with a certain level of grace.  One piece created by a very proud, Yu Ling Li, took about 2.5 months to complete proved irresistible to me and will be a treasured piece in our family for many years to come!
After visiting both it was Time for Tea
What a treat we had when we were invited into this beautiful Bai couple's home for first a home prepared meal from their garden and then 3 course tea!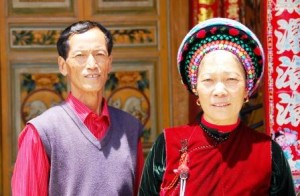 The meal was simple, clean and delicious and then our REAL TREAT. . .
Watching, tasting, learning all about 3 Course Tea.
It all starts with careful care in preparing the fire, heating the water just right and setting each piece of tea ware exactly as it should be.
First Course: Roasting tea leaves to a amber color, rich toasted fragrance and bitter taste. They are then added to boiling water with the meaning served up to you that . . .
In this life there is suffering before there is pleasure.
Second Course: More water added to this same bowl now with brown sugar, nuts and seeds added. Again served to us in a small cup along with. . .
Before we can enjoy sweet there needs to be sweat.
Third Course: Same bowl, more water added to previous ingredients and now some honey, ginger, and Peppers are added, served in a small cup. . .
As we age we need to strive to maintain a placid frame of mind.
This traditional, thought process and ritual of serving to guests and sharing with families has been occurring in Bai People's home since the Ming Dynasty and yet remains very appropriate today.
With some sadness we leave this peaceful courtyard and charming hosts as we head to the Village Market Place.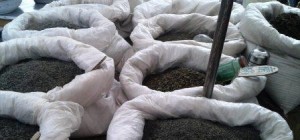 Here tea is shown, sampled and sold not as a luxury or special pleasure but rather as a need as basic to life as food.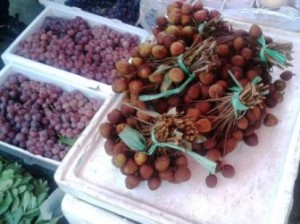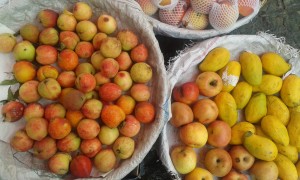 A Short Drive and what seems like Centuries away we arrive in New Town Dali

The streets are lovely, clean and door after door is yet another tea shop. Each one has something slightly different, a special way to prepare or simply the company of the owner to set them apart from the rows and rows of competitive stores all on the same street, yet everyone seems to make a good living and most are full of people exploring the latest, newest or oldest treasure they are seeking.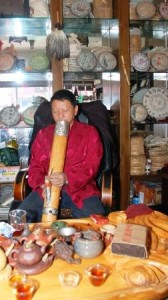 Amazingly many also have the owner enjoying a cigarette using a huge water pipe as he prepares your tea.
I seriously could not believe there is no foul smell or smoke lingering in the shop.
Not my idea of pleasure but clearly better than a traditional cigarette and apparently a tradition in Yunnan dating back before anyone can remember.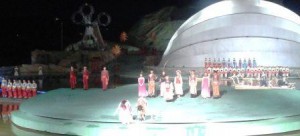 Our Day concludes enjoying an amazing cultural performance back in the Village!