What are Functional Teas and what makes them different from any other teas or herbal tisane? 
Functional Teas go beyond the pleasure and benefits of simply enjoying a nice cup of tea. They are specific Japanese cultivars of the Camellia sinensis plant combined with unique processing methods resulting in a finished tea with attributes which may affect your healthy happy life.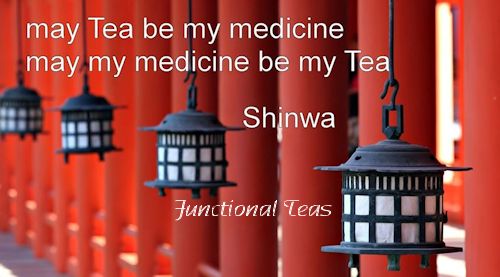 Just as all wine comes from the grape, all tea comes from the Camellia sinensis plant and likewise with wine, the Terroir, garden care and processing into the finished product differs widely around the world. The World Green Tea Association has done several studies on the Physiological Function of Japanese Green Tea components which are published on their sie and helps us understand just why Functional Teas from Japan are as captivating and mysterious as Japan herself.
Shinwa – a Japanese word that means the way of the earth in the "spirit" of a very long time ago or the way it once was.  Shinwa Japanese Green Tea. . . more than a beverage is a brand name for Functional Teas. Now let's explore the 8 You Need!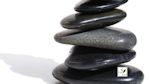 Stay Balanced – Summer and Autumn tea leaf is lower in caffeine and higher in polysaccharides compared to spring tea. Complex and smooth taste fosters energy flow and peace of mind. Balance evens our your highs and lows, working to control sugar and blood pressure levels. Maintaining a balanced body helps prevent serious illness and supports a healthy mind.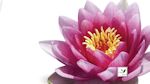 Stay Beautiful – Enhance the health and beauty of the skin on your face, hands and feet. Your internal health and serenity will benefit too. Powerful Cosmeceutical  anti-oxidants bathe your skin while your entire body is infused with the Nutraceutical benefits of drinking organic Japanese green tea. Functional Teas used both as a beverage and topically help you stay beautiful from the inside out and outside in. Stay Focused is the same tea but without the facial masks.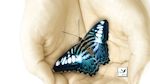 Stay Calm -When you quiet the mind you can hear the world. rich in GABA short for Gamma-Aminobutyric Acid which is an amino acid, Japanese researchers, while working to find ways to maintain freshness in Super Foods by processing in nitrogen-rich environments, also discovered Functional Teas.  The magic of GABA is in its ability to serve to inhibit the firing of neurons in the brain. This function results in messages going to the brain, heart, lungs and other vital organs to "slow down", stress less, and stay younger longer.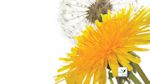 Stay Clear – Changes of season can bring itchy eyes and runny noses. Natural relief from the organic garden is the promise made by Benifuuki Functional Tea. Packaged in convenient single serving powder, you are able to simply add water and experience the magic of Function Teas.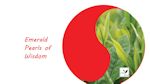 Stay Energized– Chewable Tea Pearls made using either Matcha, Sencha or Genmaicha Teas.  Japanese research suggests 7 small cups of Japanese green tea throughout your day supports a healthy lifestyle. Each Stay Energized Pearl is equivalent to one 5 ounce cup of tea. When you don't have time to drink your tea, consider eating it on the go with chewable pearls.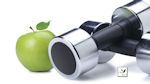 Stay Fit – Powdered Sencha and sweet Japanese Persimmon makes adding green tea to your favorite recipes and drinks delicious without adding sugar. Consider mixing up your own super effective tea on the go by simply adding a stick of powdered Stay Fit to your water bottle, shake and drink. By using powdered functional tea in lieu of steeping tea you are also benefiting from some of the many non-water soluble components such as vitamin E.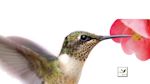 Stay Focused – Research done on Japanese Karigane tea has shown positive effects on memory and ability to focus. You can view part of a Tokyo broadcast video on The Taste of Tea which explains more about the finding. Karigane tea is also the tea found in Stay Beautiful which comes with facial masks to be used with the tea whereas Stay Focused is only the tea for those choosing to simply drink.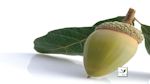 Stay Strong– Organic Kyoto Bancha is a very special aged tea from the very last and lowest to the earth leaves. Spring teas are sweet and tender compared to Autumn teas which have had more time in the sunshine to develop higher levels of Polyphenols. Quickly steamed and then laid down to age gives Stay Strong lower levels of caffeine, milder acidity and a smooth rich flavor, perfect in times of diminished vitality or when you want to boost your immune system response.