The horrible conditions which exist the tea estates of Assam is revealed in a recent documentary from BBC.
By Justin Rowlatt and Jane DeithBBC, Assam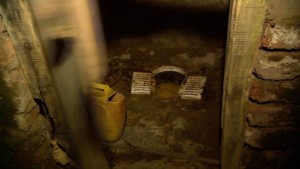 Several of Britain's biggest tea brands, including PG Tips, Tetleys and Twinings, have said they will work to improve the tea estates they buy from in India after a BBC investigation found dangerous and degrading living and working conditions.
Harrods has stopped selling some tea products in response, and Rainforest Alliance, the ethical certification organisation, has conceded the investigation has revealed flaws in its audit process.
The joint investigation by Radio 4's File on Four and BBC News in Assam, north-east India, found workers living in broken houses with terrible sanitation. Many families have no toilets and say they have no choice but to defecate amongst the tea bushes.
Read the entire report, click here.